NEW JBL Architectural Speaker Range
A deeper relationship with sound awaits..
Over the past 75 years, JBL has contributed a remarkable number of industry firsts and technical innovations that have cemented the reputation as an audio pioneer. Today, JBL loudspeaker systems benefit from more than 300 patents and decades of scientific research into the fundamentals of great sound.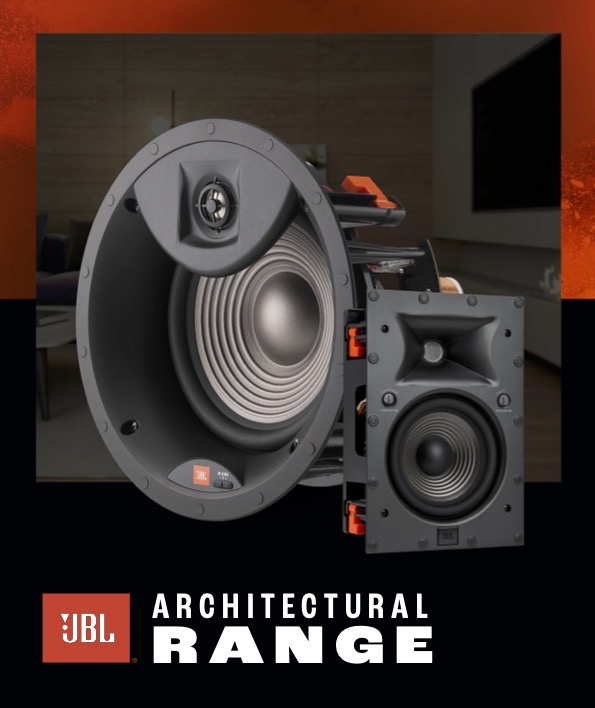 The JBL Architectural range comprises an extensive range of in-ceiling and in-wall speakers for a multitude of cinema and multiroom audio applications.
The new Catalogue brings together the whole JBL range with a clear comparison of each product, features and specifications all in one place.
NEW JBL Architectural Speaker Range – Download here.
The catalogue covers all of the architectural product ranges from the Conceal series for the most invisible loudspeakers, to the Studio 6 for the ultimate cinematic home audio experience; and everything in between, with the Studio 2 range, Stage 2 series, JBL B series and the Stage XD loudspeakers.
Elevate your audio encounters, redefine your spaces, and indulge in the ultimate auditory adventure. The future of sound is here – embrace it with the NEW JBL Architectural Speaker Range and let your senses embark on a journey like never before. Download here.