SV Nereida
"lIfe is precious, make the most of it"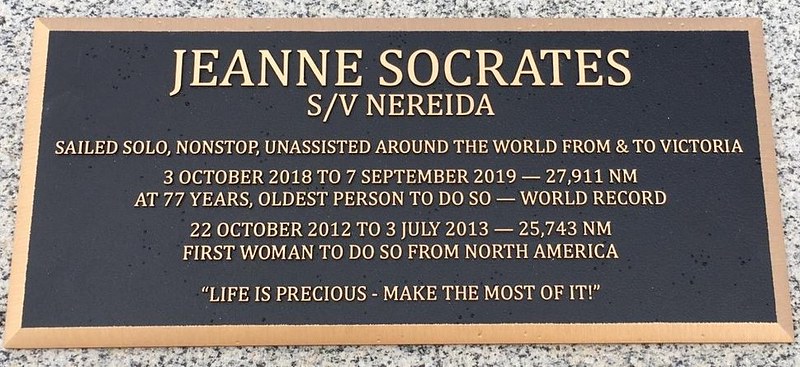 "A nonstop, unassisted, single-handed sail around the world in aid of RNLI – no shore stops from start to finish, no use of engine, no help from anyone."
Yachtswoman Jeanne Socrates, from Lymington, an IMP customer and friend for many years, has at 77 become the oldest person to sail solo nonstop unassisted around the world via the Southern Ocean's Five Great Capes (3rd October 2018 till the 7th September 2019) and the first woman to sail solo nonstop unassisted around the world from North America.
Her name is firmly written into the World Record books, with other notable awards including the Duchess of Kent trophy given by the UK cruising association in 2018, and a special recognition award by the cruising club of America in 2019 .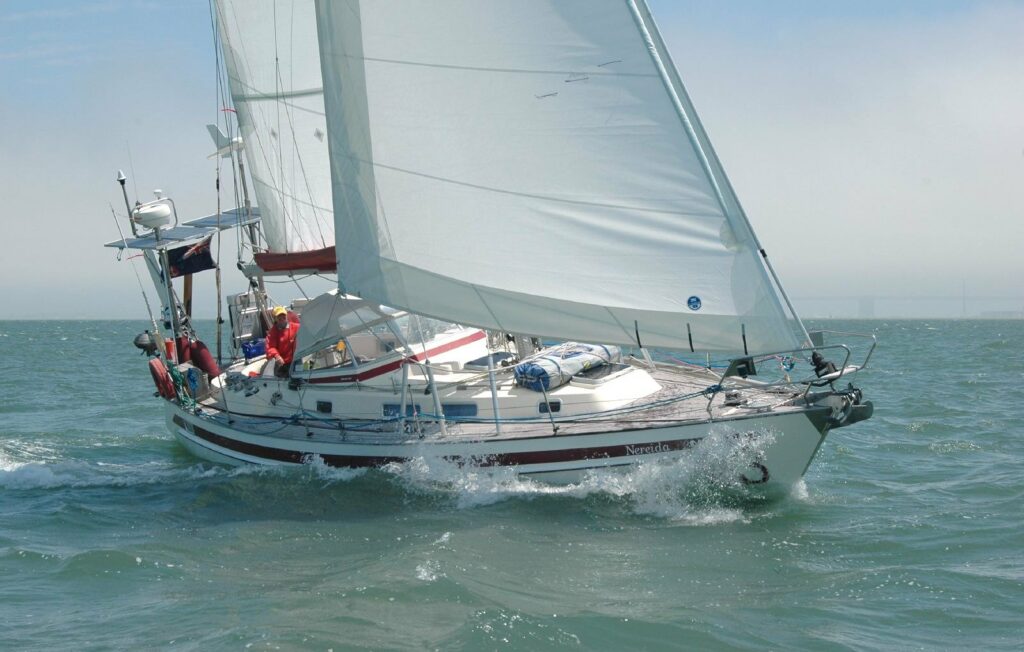 IMP came to know Jeanne many years ago when she was preparing for her First Nonstop Unassisted Circumnavigation 2012-13. Her yacht, a Najad 380, hull number 82, built by Najadvarvet at Henån on the island of Orust in Sweden, was launched in April 2009 at Hamble Point, England.
Andersen winches were specified with 2 x 52ST, 2 x 40ST and 2 x 28ST. As she embarked on her journey, IMP offered support with Vimar, BCM and Lopolight.
Her challenge has been truly inspirational and her daily blog a must to read. During the 21 months of the pandemic, Jeanne was 'trapped' in Queensland, Australia while her boat Nereida was waiting her return in Victoria Harbour, Canada.
Having joined the boat again, Nereida was hauled out for repair and maintance on June 2nd 2022. Her blog records a daily programme, sorting, mending, cleaning and repairing to keep the boat 'ship shape'. Jeanne takes on all of this herself.
It is a remarkable story and her adventures aren't over yet. Jeanne hopes to sail away from Canada in September 2022, heading south to San Francisco and Mexico for the winter. Next year, she has set her sights on the Pacific again – to Polynesia, New Zealand and Australia.
"lIfe is precious, make the most of it"
You can follow her blog on facebook, Instagram and www.svnereida.com