IMP & trivum agree UK exclusive distribution
IMP is proud announce the exclusive distribution agreement for trivum products in the UK. trivum specialises in the development and production of smart multi-room audio systems with the added value of KNX integration built-in. For more than 10 years, trivum has been providing smart multi-room audio products that combine innovative design, sophisticated functionality and quality "Made in Germany"!
All trivum amplifiers include audio streaming for the most popular platforms including Spotify, Apple AirPlay, Deezer, Tidal and many more. Simply login to your account via your smart device, PC, Mac or TouchPad.

Trivum multi-room Soundsystems
Uniquely, the trivum range offers audio solutions for both rack/shelf mounting and DIN rail environments. Moreover, trivum is a multi-room solution for up to 4 zones, and even more, if you combine several devices. Easy to install and extremely flexible, thanks to the trivum t3OS operating system.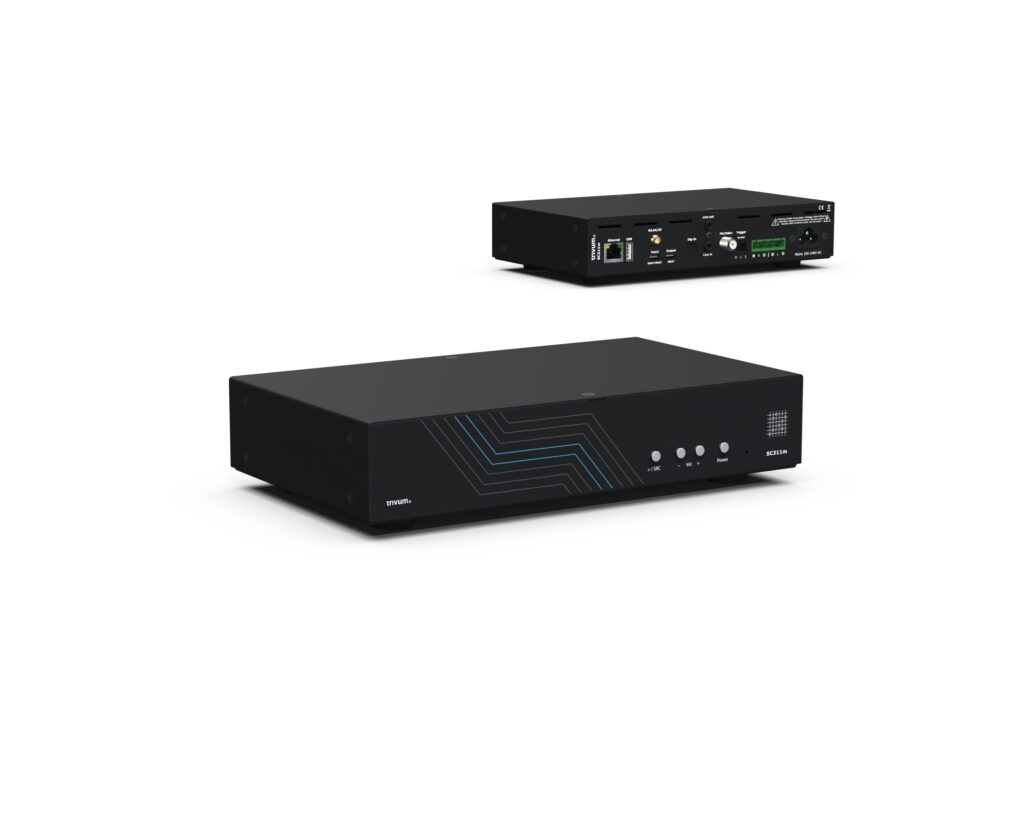 SC311m
Flexible sound system for 1 zone. Can be combined up to 64 zones. With streaming, DAB+/FM tuner, analog+digital input, Bluetooth, line output, 2x30W amplifier and WiFi.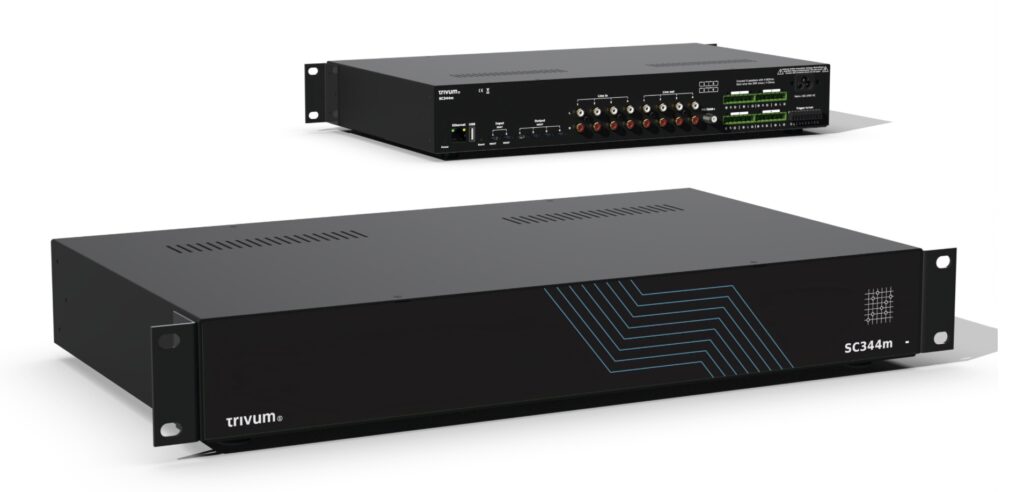 SC344m
Flexible sound system for 4 zones. Can be combined up to 64 zones. With 4 streamers, 4 DAB+/FM tuners, 4 line inputs, 4 line outputs, 8x30W amplifier. Including KNX, Control4, RTI, DSP
SOUNDSYSTEMS FOR THE DISTRIBUTION CABINET
trivum REG devices are compact and rubustly built and designed specifically to fit into an electrical distribution cabinet. Each item comes with its own DINRAIL clamp, and the range includes all devices for complete multi-room audio.
RP311v2 SoundSystem on the top-hat rail for 1 zone.
RP321 / RP341v2 / RA410V2 SoundSystems for the DIN rail for 1, 2 & 4 zones. Combinable up to 64 zones. With streaming, DAB+/FM tuner, AUX and 2/4/8 x30W amplifier. Including KNX, RTI, Control4, DSP, paging and many other functions.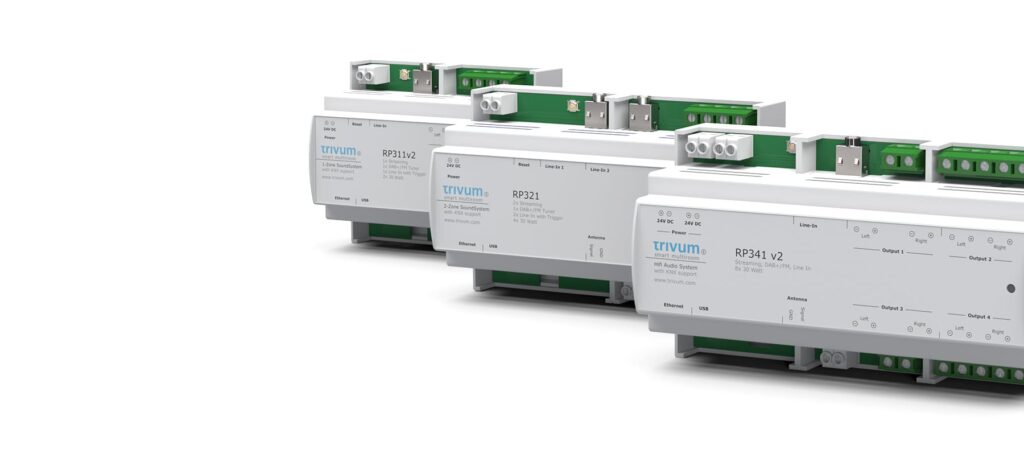 TouchPads – Music and Home Control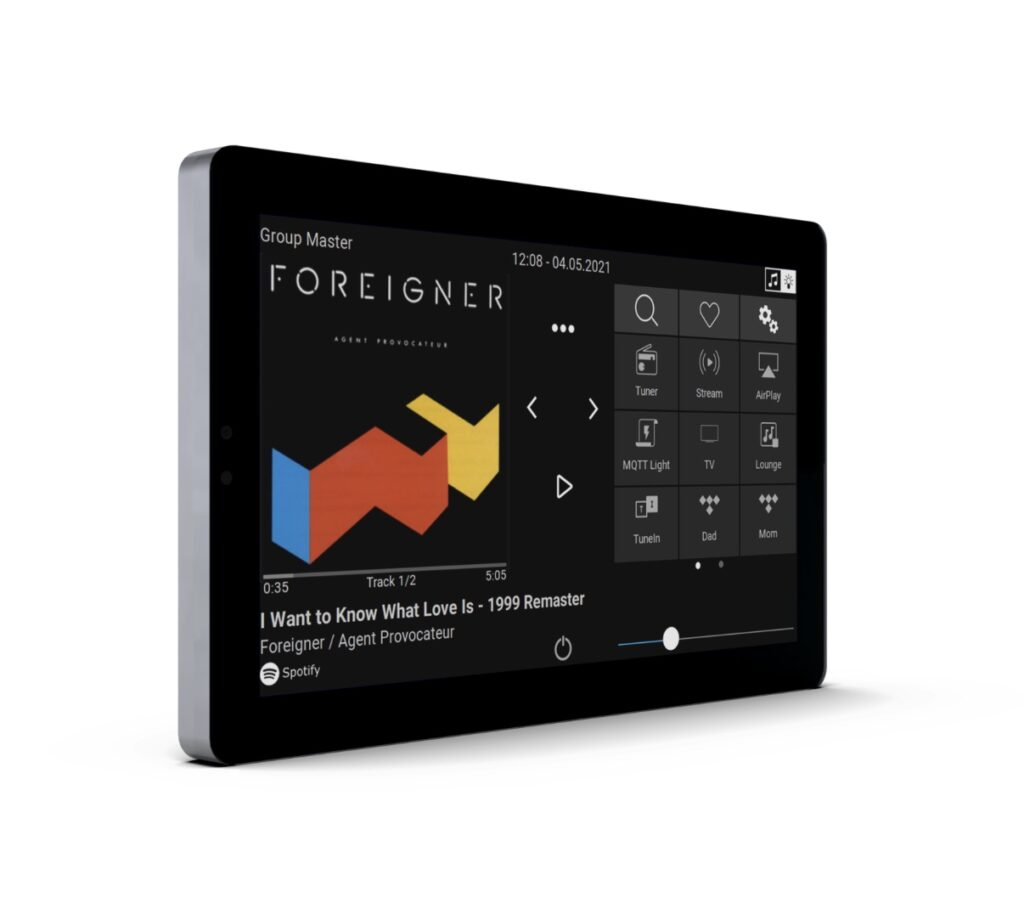 Touchpad 7-inch display with touchscreen for trivum Multiroom audio systems. Controls your music and your KNX/EIB smart home system.
Audio Extenders
The trivum audio extender devices are professional solutions for transmitting audio signals over long distances using standard network cables.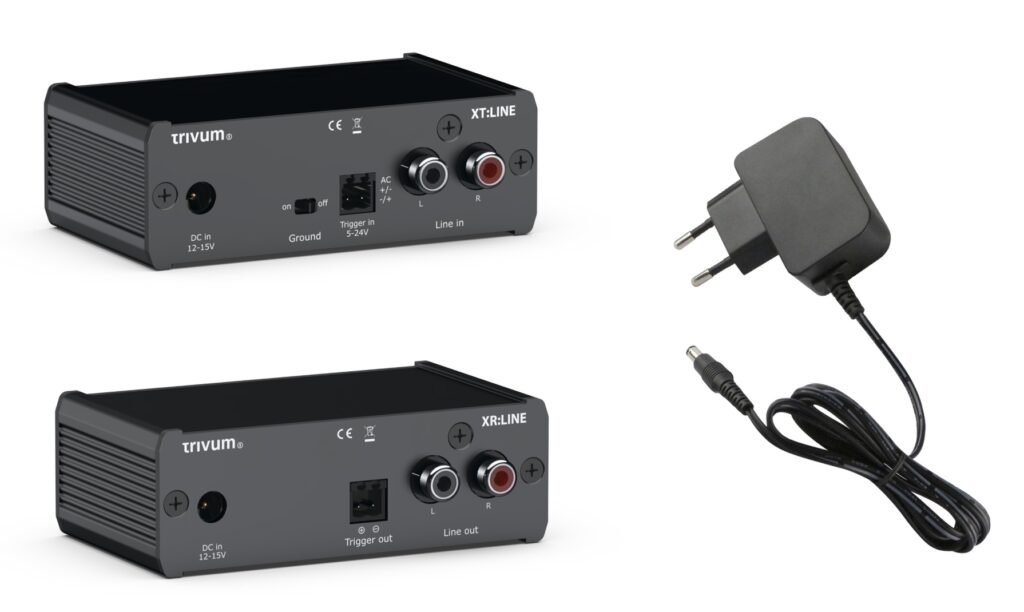 Apps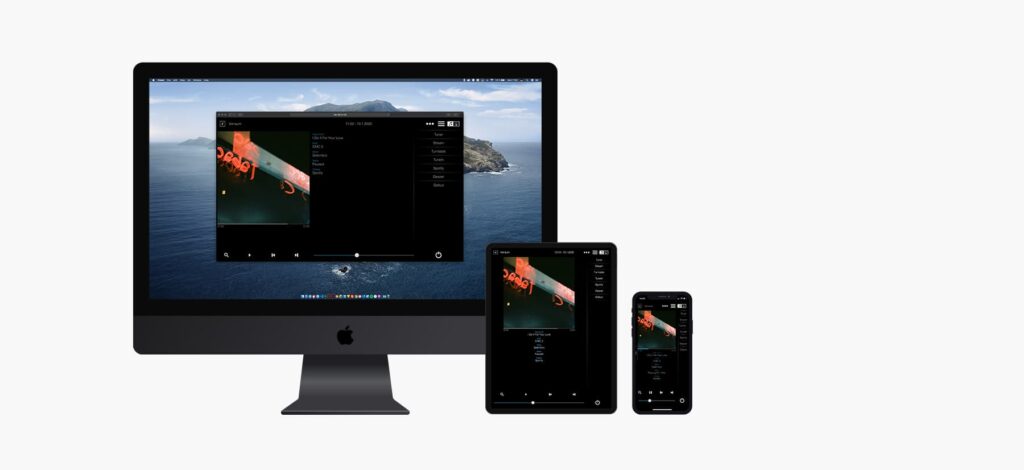 You can conveniently operate all trivum SoundSystems via your Internet browser. It doesn't matter whether you use a PC, Mac or your smartphone. And because it's a web app, you don't have to install anything.
Integration
All trivum devices come with KNX integration built-in to the application. Further integration is available via official trivum drivers for Gira, RTI, Control4 and others.
Check out the range here, or contact the sales team for a demo or for further details.